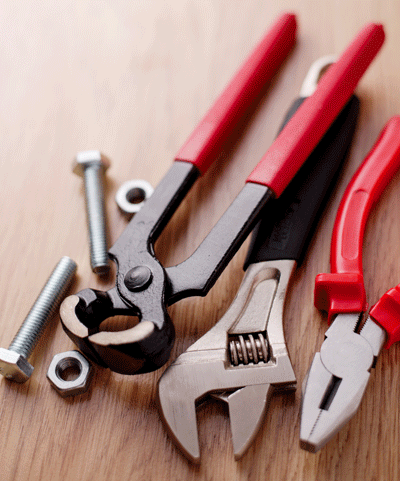 About Our Company
Everyone has drain issues at some point in time that are not only inconvenient, but also unhealthy.
Usually these drainage issues arise because of ill-constructed systems or poor quality of materials. From sinks to sewers to drain pipes, no matter the West Midlands, they can cause a big headache.
Without knowing it, you might be responsible for the blockage too. Locating a professional drainage company that is efficient and affordable can be a hassle.
---
---
About Us - Drainage West Midlands
Drainage West Midlands was founded as an independently owned company lead by a group of dedicated professionals set on providing the best drainage service to residents in West Midlands.
Our team members have many decades of combined experience in all forms of drainage work, including for a range of private, commercial, and government clients.
Some of our specialities include unblocking sinks, unclogging bath drains, repairing broken sewers and installing whole new units where necessary. We train our certified engineers regularly, to improve professionally and develop customer service skills.
Likewise, our equipment is top of the line as well as our techniques, ensuring lifetime satisfaction at a reasonable price. We aim to discover innovative ways to serve our customers by continuous research.
Our Beliefs - Drainage West Midlands
The backbone of our company is our work ethic, integrity, and diligence in serving or customers' needs. We always remember the reason why we were set up no matter how big we have grown.
Since our company was founded decades ago, we have remained a small but committed organisation. Drainage West Midlands does not adhere to average or superior service grades.
At Drainage West Midlands, we don't classify our services into according to quality offerings. We deliver quality services to our customers, as individuals not clients, because we understand they want durable solutions for their drainage problem's and at an affordable price.
Drainage problem's such as a clogged drain or broken sewer pipe cause disruption to regular activities which can be frustrating and we empathise with our customers. We will do everything possible to guarantee a quick solution.
Building Partnerships For Drainage Service And Maintenance
We instil every method based on thorough investigation and analysis when we offer our services; if the best solution for your drainage system is the traditional sewer excavation, we are not scared to deliver the service.
Although we partner with different high quality equipment makers to bring you the best drainage service at affordable costs, we believe that our most important partner is you.
Drainage West Midlands respects you as a partner and offers free maintenance advice on your drainage system.
Our technicians will focus on repairing your drains first, but afterwards will dedicate their time to educate you about maintenance.
Every drainage service performed by Drainage West Midlands is accompanied with a standard long term warranty, but we always assure that you will be pleased with the service for much longer.
---
Incomparable Honesty
Our technicians will inform you on any discovery they make, while they conduct drainage repairs. When you know what's in there, you can understand the repair methods that we suggest, and the explanations we give you for them. At the end of our service, Drainage West Midlands professionals let you verify that your drainage system has been restored to working conditions.
Our billing is based solely on the actual drainage work we have done. We do not charge for callouts, pre-service inspection or post-service inspection. Our prices are not good because we want to beat the competition. It is mainly because of our guiding principles for excellent service delivery.
Our work isn't followed by technical jargon or little time for questions. We are people just like you, and we respect your right to know what the problem is, how we plan to fi it and prevent it happening again, and what you are paying for.